What is Bitcoin and why does it matter?
SAXION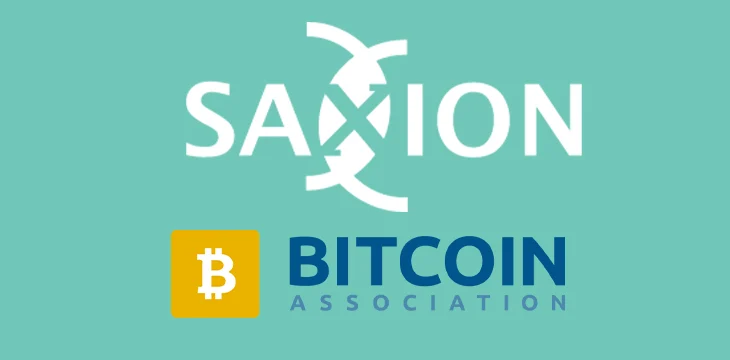 Introduction MOOC I
This Bitcoin SV MOOC was commissioned by and in cooperation with Bitcoin Association, bitcoinassociation.net.

What is Bitcoin? What is Bitcoin's original protocol? Why does it matter?

This Massive Open Online Course (MOOC) is a basic introduction to Bitcoin (its system, network, protocol, blockchain and digital currency) for decision makers of enterprises, developers and students. The course covers the importance of Bitcoin's original protocol provided by Satoshi Nakamoto, and how that original design is now used by Bitcoin SV. After this introductory course, you can opt to follow additional MOOCs to do a deep dive in the history, economics, development, tooling and regulatory compliance associated with Bitcoin. After finishing this MOOC you are able to form your own opinion about all basics relevant for choosing the right blockchain infrastructure for your enterprise or development projects, while also complying with applicable local, regional, and international laws.

Subscribe for the latest updates





You can read more about the collaboration between Saxion and the Bitcoin SV in this press release: "Bitcoin Association to partner with Saxion University on Bitcoin SV massive open online courses"

Requirements
No prior knowledge needed to participate in this introductory course.
Course Staff

Raylene Wilson
Technical Program Manager - Bitcoin Association

Brendan Lee
Training & Development Manager - Bitcoin Association

Kapil Jain
Curriculum Contributor - Bitcoin Association

Evan Freeman
Curriculum Specialist - Bitcoin Association

Jan Veuger
Leading Professor Saxion Blockchain Institute

Ronald Kramer
Teacher & Researcher Saxion Blockchain Institute

Chhay Lin Lim
Teacher & Researcher Saxion Blockchain Institute
Frequently Asked Questions
What web browser should I use?
The Open edX platform works best with current versions of Chrome, Edge, Firefox, Internet Explorer, or Safari.

See our list of supported browsers for the most up-to-date information.

Disclaimer:


Bitcoin Association is a non-profit association (Verein) in Switzerland, and the global industry organization which advances Bitcoin (BSV). It brings together essential components of the Bitcoin SV ecosystem – enterprises, start-up ventures, developers, merchants, exchanges, service providers, blockchain transaction processors (miners), and others – working alongside them, as well as in a representative capacity, to drive further use of the Bitcoin SV blockchain and uptake of the BSV digital currency. The Association works to build a regulation-friendly ecosystem that fosters lawful conduct while facilitating innovation using all aspects of bitcoin technology. More than a digital currency and blockchain, Bitcoin is also a network protocol; just like internet protocol, it is the foundational rule set for an entire data network. the Association supports use of the original Bitcoin protocol to operate the world's single blockchain on Bitcoin SV.

The information contained in the content posted represents the views and opinions of the original creators of such content and does not necessarily represent the views or opinions of Saxion. The mere appearance of content on the site does not constitute an endorsement by Saxion or its affiliates of such Content. The content has been made available for informational and educational purposes only. Saxion does not make any representation or warranties with respect to the accuracy, applicability, fitness, or completeness of the content. Saxion does not warrant the performance, effectiveness or applicability of any sites listed or linked to in any content. The content is not intended to be a substitute for own due diligence.